Elder David A. Bednar, of the Quorum of the Twelve Apostles, spoke to members from the Southern Tagalog region on how making and keeping sacred covenants help us to return to God's presence. The devotional, held on February 22, was attended by more than 600 members at the San Pablo Stake Center, while members from Lopez, Lucena, Batangas Stakes (diocese), and Marinduque District attended virtually.
"How do covenants and ordinances bring us closer to God?" This question was posed by Elder Bednar in a combined member devotional of San Pablo, Santa Cruz, Cabuyao, and Lipa Stakes.
He was accompanied by his wife, Sister Susan K. Bednar; Elder Yoon Hwan Choi, of the Area Presidency, and his wife Sister Bon Kyung Koo Choi; and Elder Eduardo M. Argana, an Area Seventy, and his wife, Sister Cecilia Argana. Also with them were President Scott Lohner and Sister Kimberly Lohner of the Philippines San Pablo Mission.
Honoring our Covenants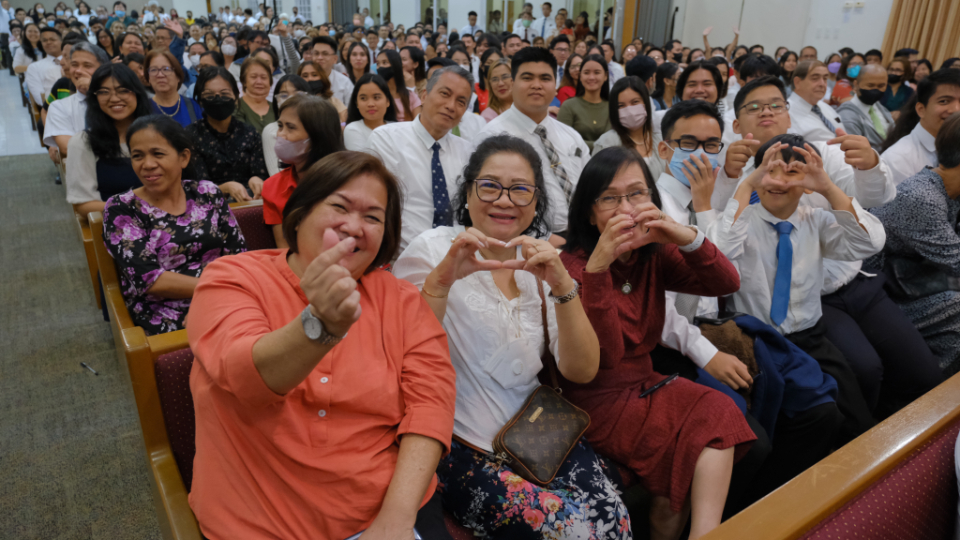 As he opened his talk, Elder Bednar encouraged members to put their pens down and focus on what they felt through the whisperings of the Holy Ghost, rather than what speakers said during the devotional. He emphasized the importance of making and keeping covenants, reminding those in attendance of the covenants they made with God at baptism and in holy temples.
Rufina S. Señolos from Cabuyao Stake shared, "I sensed a stronger desire to keep and act upon all the covenants and promises made in the temple between me and my Father in Heaven. My heart became more anxious and desirous to help my family to focus more on being covenant keepers."
Jhessie Calingasan, from the San Pablo Stake is currently preparing to serve a mission and is awaiting her mission call said, "I've come to better understand the importance of the covenants that we make in every ordinance we participate in, which always connects to Jesus Christ. We take our very first step in committing ourselves to make covenants through baptism and living in the continuous process of cleansing us from our sins, and with this, I am reminded to 'live and honor my covenants'. I know that these will help me in my preparation to serve as a full-time missionary of the church."
Renewing Baptismal Covenants
Posing another question, Elder Bednar asked the congregation if they ever wished they could be baptized again to be clean anew. Members shared profound thoughts as they expressed how preparing for and partaking of the sacrament weekly and the gift of the Holy Ghost help keep them clean from sin.
"We are not cleansed by being immersed in water during baptism but through the baptism of fire, it's the sanctifying power of the Holy Ghost, which cleanses us from our sin," expressed the Valencia family from Lopez Stake.
"By comprehending, retaining, renewing, and honoring our covenants, we can remain steadfast on the path outlined by Heavenly Father and Jesus Christ, even when confronted with tempting distractions and adversities in life. We can stay focused on Heavenly Father's plan and our Savior's redemptive sacrifice and continue to progress towards fulfilling our covenants," they added.
Imelda Mabini from Lipa Stake recounted, "We don't need to be re-baptized to be cleansed from our sins. We just need to be true to our covenants so that the power of the Savior's Atonement will work for us."
Covenants in the Temple
Elder Bednar also emphasized the importance of holy temples in the process of entering into covenants. He said that temples are sacred places where we receive the covenants and ordinances that "connect us to the Father and to Jesus Christ." Temples are essential to performing ordinances for both the living and the dead.
This inspired Glennie Torrijos of Marinduque District as she stated, "This gave me assurance and strengthened my faith that my family will one day be together again. I felt prompted to continue doing temple work for those who are on the other side of the veil."
Faith Kim of Cabuyao Stake also added that, "If we labor diligently in working on our family history, we will be able to help our ancestors have access to the ordinances and covenants that connect them to Jesus Christ."
Abiding with Christ through Covenants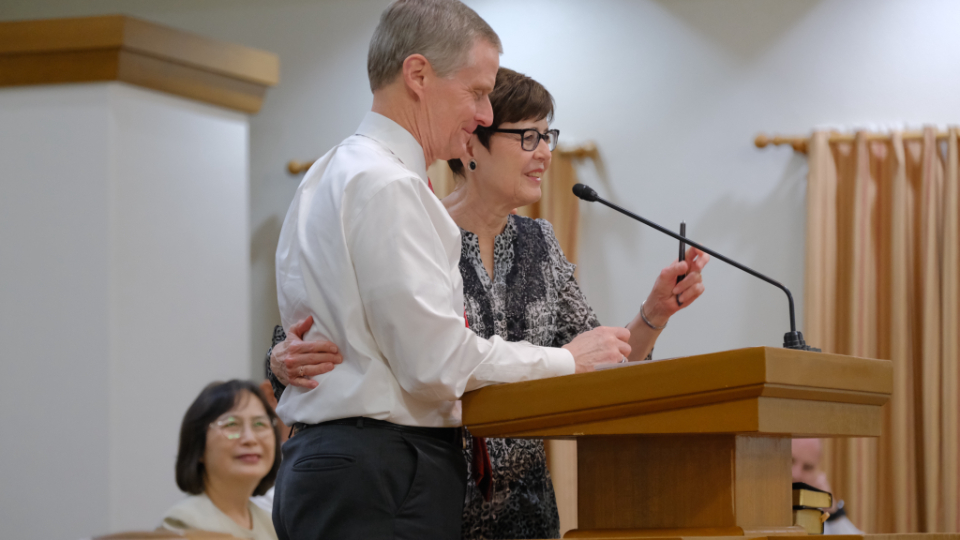 As the devotional concluded, Elder Bednar declared that "Christ abides with us through covenants." Members shared how significant it is for them to be covenant keepers.
Brother Jelsun Adao, a young adult from San Pablo Stake expressed, "it inspired me to cultivate a stronger bond with Him and live in a way that honors our covenants."
In addition, Bishop Ray Carlo Omadto of Santa Cruz Stake remarked, "I was made aware of the value covenants and ordinances have in our life. The covenants and ordinances direct us to the Savior, Jesus Christ, and are centered on him. Through upholding our covenants and participating with the ordinances, we shall be equipped with God's strength and righteousness."
The devotional ended with an invitation to San Pablo members from Elder Bednar to be covenant-making and covenant-keeping people.