LDSC Charities (LDSC) joined the Departments of Health's School Based Immunization Program by donating more than 38,000 posters to public elementary schools nationwide as part of information dissemination.  Installation of these posters is ongoing for the whole month of August facilitated by Mormon Helping Hands volunteers.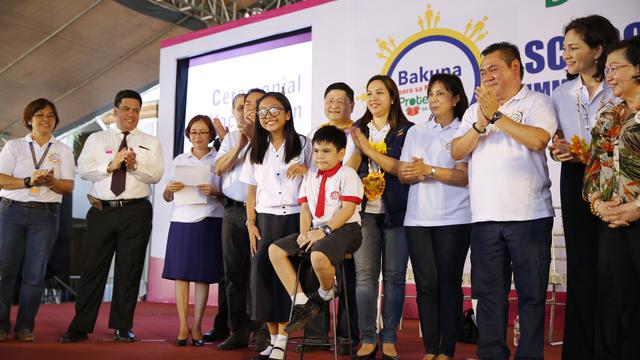 Government and non-government officials cheer for the grade 1 and grade 7 students who volunteered to receive the first measles vaccine shot.
The project focusing on Tetanus Diptheria (Td) and Measles Rubella (MR) vaccination was launched in Naga City attended by officials from the Department of Health, Department of Education, Department of the Interior and Local Government, Local Government Units and Non-Government Organizations.  The festive atmosphere of the launch set to motion the month-long program which is expected to address the transmission of vaccine preventable diseases affecting school children and prevent poor performance due to absenteeism.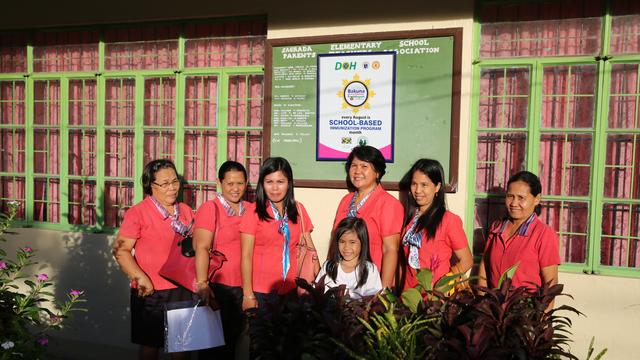 A poster in Lake Buhi, Naga was installed a day before the launch
On 18 August 2014, LDSC turned over 65,000 markers and 20,000 vaccine carriers to DoH in support of their immunization program.  Mormon Helping Hands volunteers also joined in information dissemination efforts, giving out of stuffed toys to children in selected areas, and helped as monitors in the Rapid Coverage Assessment (RCA).  A number of chapels all over the country were also used as vaccination posts.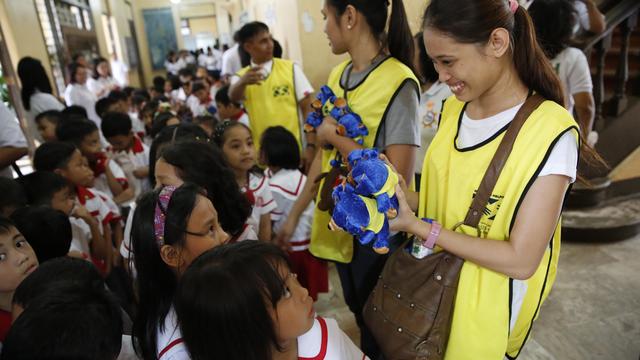 Mormon Helping Hands volunteers give away bear toys to grade 1 students after inoculation
In 2007 and 2011, LDSC also provided a donation to DOH for the purchase of Measles Rubella (MR) vaccine in support of their Measles Immunization Program conducted regularly every 3-4 years.
LDS Charities is the humanitarian arm of The Church of Jesus Christ of Latter-day Saints.  It seeks to apply the admonition of Jesus Christ to help others in need.  One of the seven signature programs of LDSC is immunization.  Other programs include: Vision Care, Clean Water, Wheelchair, Maternal and Newborn Care, Ezra Taft Benson Food and Emergency Response.
Mormon Helping Hands Volunteers Installed Posters in Different Areas in the Philippines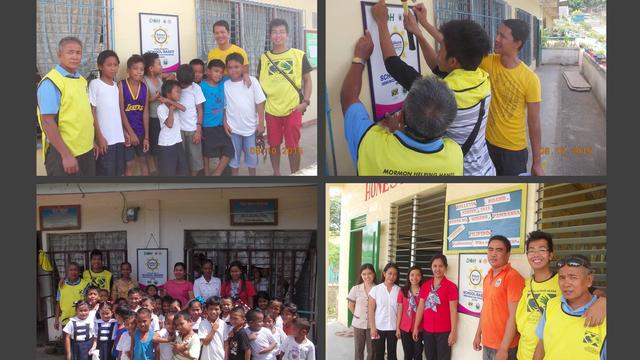 Alinguigan Ward (parish),Ilagan Philippines Stake (diocese)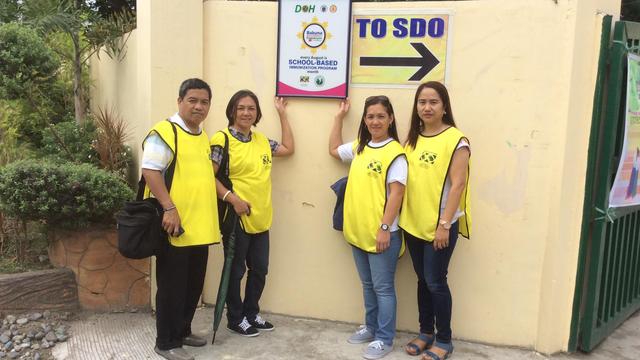 Urdaneta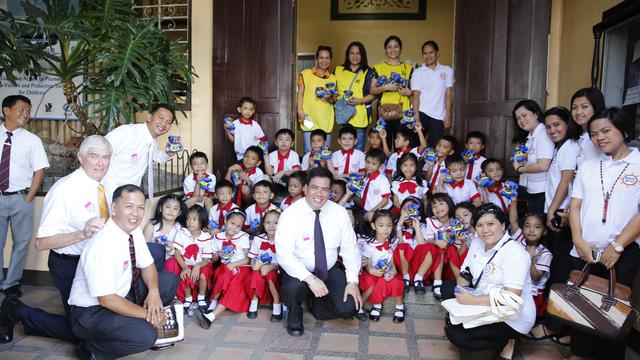 Naga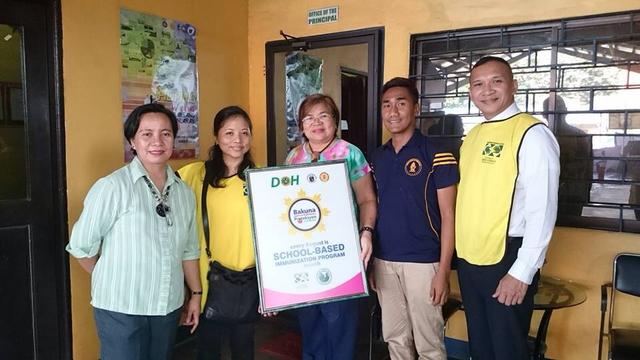 Quezon City
Valenzuela City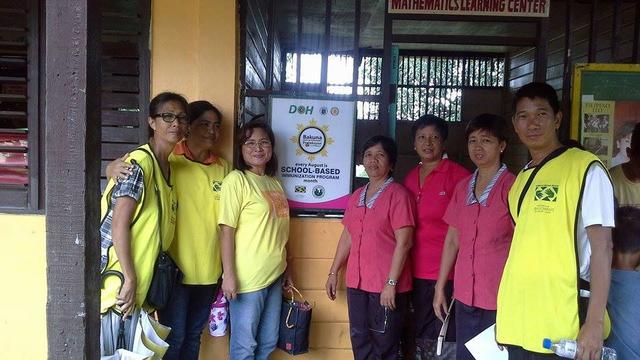 Binmaley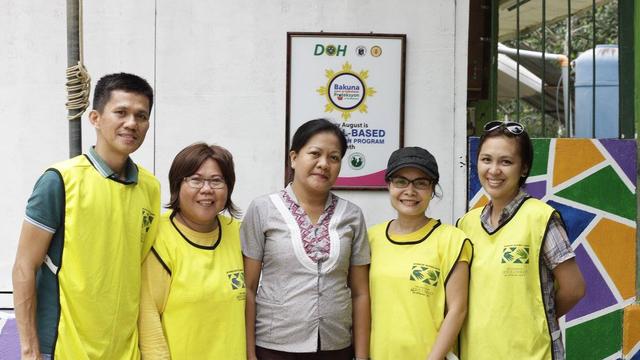 Cebu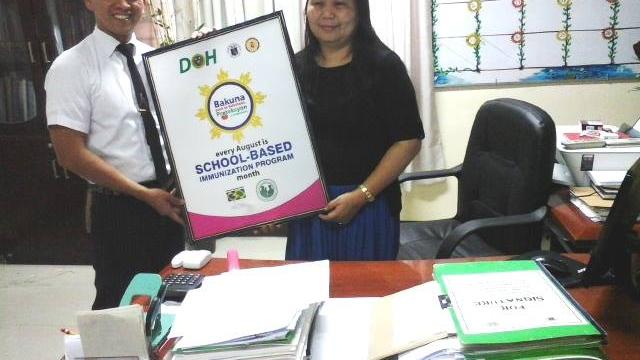 Liloan, Cebu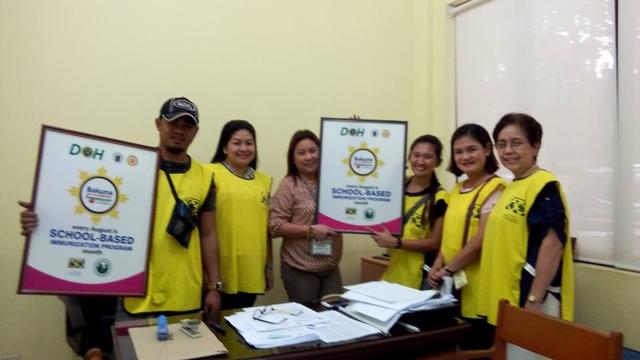 Davao City