Central to Latter-day Saint belief is that God is a loving Heavenly Father and wants all of His children to succeed temporally and spiritually.
The Church of Jesus Christ of Latter-day Saints has established various programs to help its members develop faith in God's Son, Jesus Christ and His restored gospel. In addition, the Church has created other initiatives to assist members in their efforts to provide well for their families.
Such is the Self-Reliance program, which has courses that are available for free. Classes include Starting and Growing a Business, Education, and Personal Finances.
The classes, which are normally done within a group organized by a stake (diocese) or a ward (congregation), include teachings on gospel principles with practical benefits to help families or individuals attain better control of their finances, eliminate debt, protect against financial hardship, invest for the future.
Since its inception, the Self-Reliance program has helped thousands of families get out of debt, align their finances, start a business or finish their education.
Below are real stories from families who have seen tremendous changes in their lives soon after they applied the principles they have learned from their self-reliance classes.
From Personal Savings to Building a Business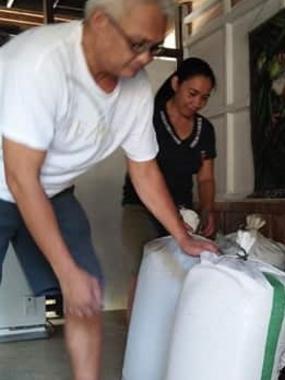 Before joining the Church, Edsel and Rizalin Adriano of Bangued Philippines District (small diocese) felt inspired to enroll in the Growing My Business class. Soon after being baptized and having finished the course, they started a food business which lasted for a year and a half. Later, an inspiration came for them to fix a portion of their house and had a few spaces rented out.
While managing their resources was difficult, switching to the rental business was not really the best option. They found that enrolling in the Personal Finance class proved to be the most effective way of learning how to manage their finances.
When the pandemic came, the couple's financial stability was put to a test. Because one of the principles taught in the Personal Finance class is to build a reserve for unexpected events, they were able to able to save, and their ample savings helped them sustain through the pandemic.
"The principles of the Church helped us prepare for the calamities that will come, including this COVID-19," shared Edsel Adriano.
Early Preparation is the Key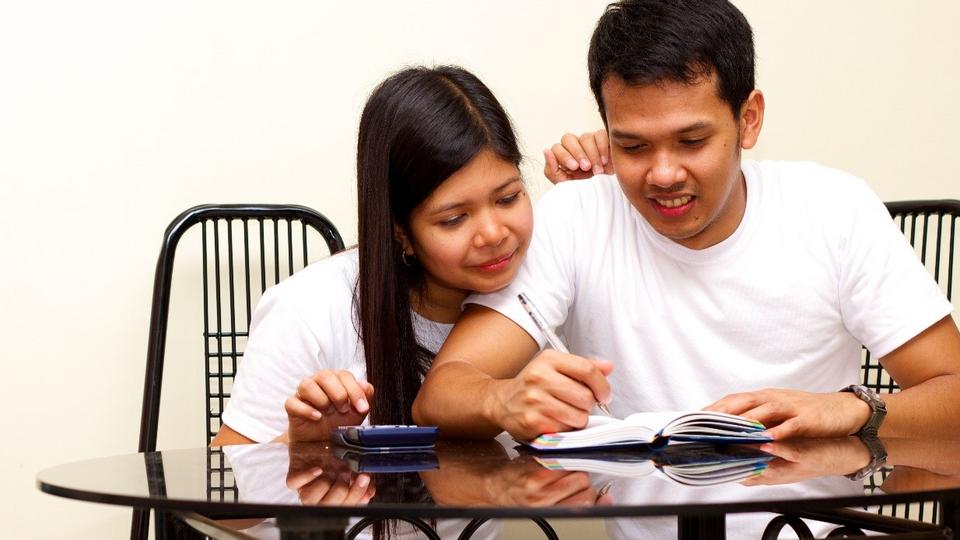 To Butch and Michelle Balsomo of Iloilo Philippines Stake, preparation is a key to financial stability even before marriage.
Now married, both of them work as freelancers. With income highly dependent on client projects, they experienced many difficulties in sustaining their small family. Nevertheless, learning and applying the principles of self-reliance helped them in their struggles and were able to help them become self-sufficient.
As they were able to establish an emergency fund long before the pandemic, the young couple felt that they can still make it through. They both felt confident that even though their income relies heavily on freelancing, they are financially secured.
"Money is not only used to buy commodities, but also a tool for security and assurance. We cannot support our family and extended families without financial reserves at this time of crisis. Joining Self-Reliance classes helped us prepare for a brighter tomorrow," Butch shared.
"There are challenges ahead, but the Lord and His leaders remind us to prepare every needful thing by working today," Butch concluded.
To Become A Good Financial Steward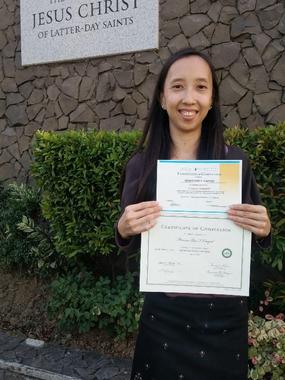 "When a friend of mine convinced me to come with her to Personal Finances class under the Welfare and Self-Reliance Program of the Church, little did I know that it could help me and my family," confessed Hannah Rae Caiyod of Paranaque Philippine Stake.
Prior to attending the class, Hannah struggled in keeping her family's finances in check. When debts with high loan interest rates started mounting high, this affected her peace of mind and her relationship with her husband.
Freedom from debt is one of the concepts that the Church's programs have taught Hannah and her husband, but the payment of tithes and fast offering became their priority.
"We should always take advantage of the opportunity to learn – even financial management," Hannah said. "Becoming a good financial steward is very essential in life, especially when we are building a family."