Addiction Recovery Services, sponsored by The Church of Jesus Christ of Latter-day Saints will help drug dependents who want to reform their ways.  A 12-step program that has been achieving success for several years in the United States and elsewhere will be offered in the Philippines beginning in four locations:  Pasay, Cavite, Iloilo and Butuan.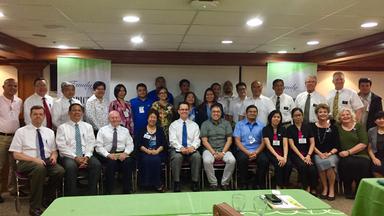 A launch of the program was held 18 January 2017 at the LDS Welfare Services Office attended by Department of Interior and Local Government (DILG) Asec. Epimaco Densing III; Atty. Philip Josef T. Vera-Cruz, Officer in Charge of the Dangerous Drugs Board (DDB) Secretariat; Elder Shayne Bowen of the Philippines Area Presidency of the Church; Ms. Lina Laigo, Executive Director, Philippine Women's University Institute of Family Life and Children Studies; Ms. Sally Bongalonta, Chairman of the Alliance of Filipino Families for Mental Health; representatives from the Philippine Mental Health Association; barangay representatives, Church Service volunteers and missionaries.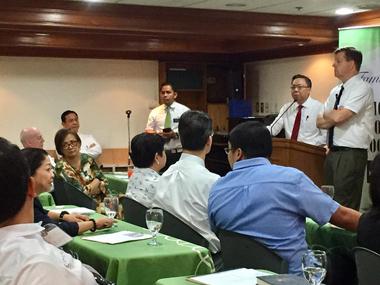 "This is a timely opportunity to be of service," said Jairus Perez, head of the program and the manager of the new sponsoring agency, LDS Family Services Philippines.  We join the ranks of NGOs who are stepping up to help to provide community-based treatment in the President's war on drugs." Expansion of the international non-profit agency to the Philippines has been in the planning stage for many months and started operation just in time to answer the call for help from local government units. The goal of the government is to help users, an estimated three million drug dependents, overcome their addiction and not to punish them.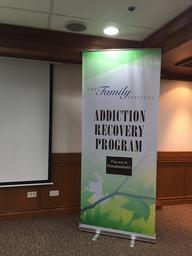 "We offer hope of recovery to surrenderees and their families through the atonement of Jesus Christ." Perez said.  While the services are open to anyone, the first participants will be referrals from the government.  Members of the Church will be asked to serve as facilitators of small groups of 15 to 20 drug users.  The meetings will be held in Church meetinghouses.  Members can start the program at any time.   A twelve-step program is a set of guiding principles outlining a course of action for recovery from addiction, compulsion, or other behavioral problems. Originally proposed by Alcoholics Anonymous (AA) as a method of recovery from alcoholism, the Twelve Steps were first published in1939. The method was adapted and became the foundation of other twelve-step programs.
From the Addiction Recovery Program Mission Statement:
"…Our meetings provide a safe place for honest sharing because we adhere to the principles of confidentiality and anonymity, and we use appropriate language and behavior to invite the Spirit to be with us. As we practice these 12 steps in our lives, we receive power through the Atonement of Jesus Christ to overcome addiction and receive the full blessings of the gospel."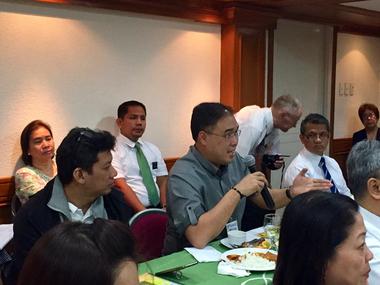 From elsewhere on LDS.org:
The environment at these meetings is unlike anywhere else, said Dr. Ben Erwin, LDS Family Services counseling program manager for the ARP. Many recovering from addiction feel a sense of shame or worthlessness when they first begin the program, but that soon changes, he said.
 "All these poor decisions that they've made really compromise their ability to love themselves and believe that anyone else can love them," Dr. Erwin said. "It's almost as if the Savior just opens up His arms, and they feel His love and acceptance for them. … They gradually begin to feel and experience that even they are children of God."
 "As folks who struggle with addiction go through this process, in essence they are following the Savior in His path and experiencing the power of the Atonement to have a rebirth and a cleansing," Brother Erwin said.
The greatest miracle is seeing people break out of the bonds of addiction, he said.
Addiction Recovery Program Brings Individuals to Jesus Christ, May 26, 2011. https://www.lds.org/church/news/addiction-recovery-program-brings-individuals-to-christ?lang=eng

Church Service Volunteers from Iloilo