Stake (diocese) presidents from Cagayan de Oro of The Church of Jesus Christ of Latter-day Saints attended an interfaith gathering hosted by Archbishop Antonio J. Ledesma of the Archdiocese of CDO in observance of the World Interfaith Harmony Week.  Leaders belonging to different religious denominations gathered at the St. Augustine Metropolitan Cathedral on February 5 from 7:30 to 9:00 in the evening. 
President Ramon Siguiente (CDO West Stake), President Danilo de la Vega Jr. (CDO East Stake), and President Maximo Saavedra Jr. (CDO Phils. Stake) accompanied by Maria Christina I. Concepcion, Public Affairs representative, were invited for the first time to attend the Interfaith gathering.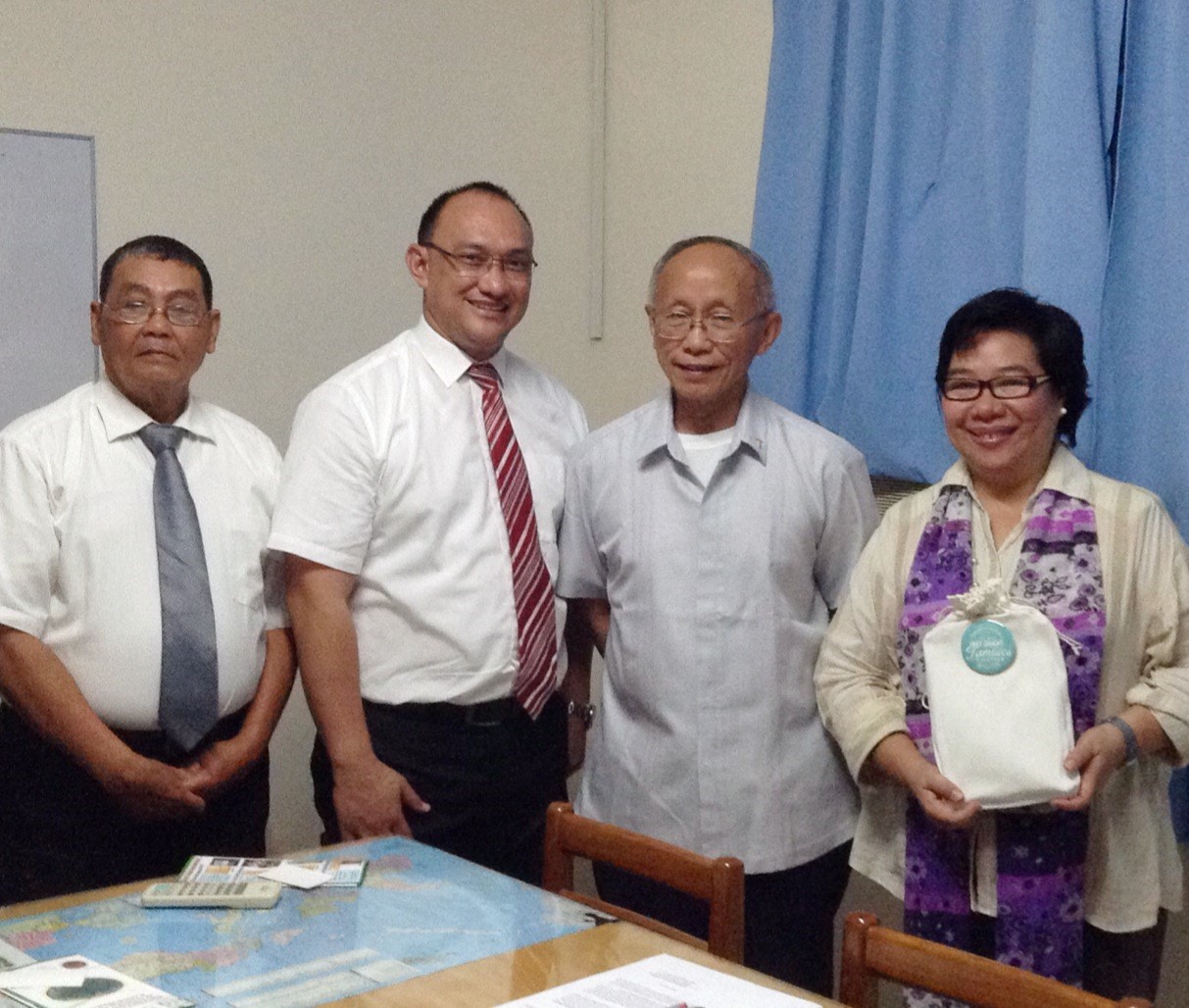 Left to right: Stake President Ramon Siguiente, Stake President Maximo Saavedra Jr., Archbishop Antonio J. Ledesma and Ms. Myrna Siose who helped organize the interfaith event
Other attendees include Rev. Goel Bagundol, United Church of Christ in the Philippines (UCCP); Bishop Bing Gadian, Evangelical Church; Father Artemio Labita and Father Jejet Villeza, Iglesia Filipina Independiente (IFI); Pastor Eduardo Copliting, AFP Chaplain;  Seminarian Alfred Delfino and Fr. Paul Glynn, Society of the Holy Cross (SSC); Bishop Jollieh Petallo, Evangelical Church; Bishop Felixberto Calang, IFI;  Senior Minister Ricardo Yanez Jr., UCCP; Hadji Mohamad Gondarangin, President of the Oro Jama Mosque; and Fidel "Datu Ontong" Bisoy, Higaonon Community in Dansolihon.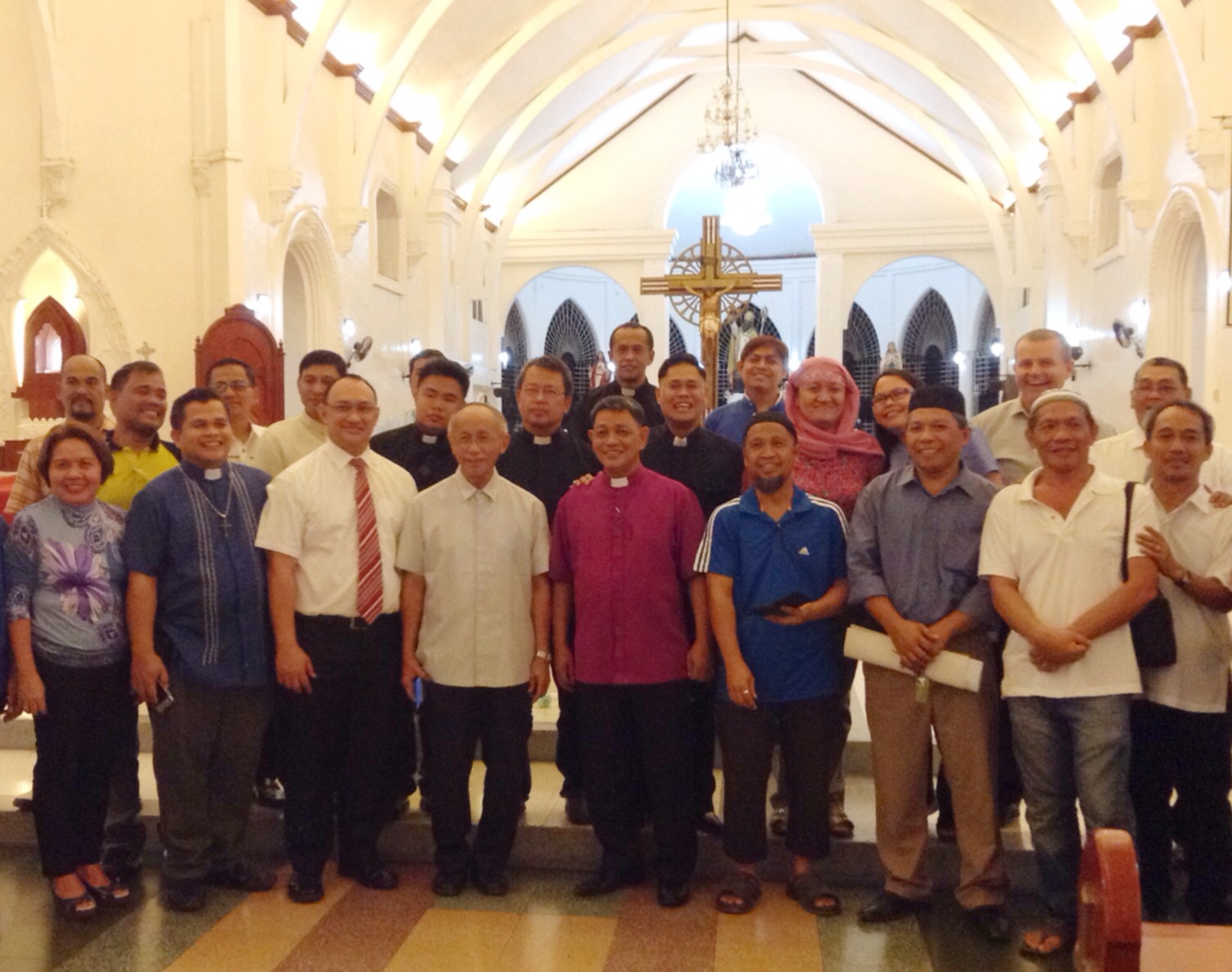 Beautiful music during the service was provided by the UCCP Chancel Choir.  Prayers for Justice, Peace, Solidarity, Respect and the Environment were offered during the event.
Prior to the event, the three stake presidents paid a courtesy visit to Archbishop Ledesma to discuss topics of mutual concern. They also invited Archbishop Ledesma to visit the CDO stake (diocese) center and the Family History Center.