BYU PathwayConnect Program is now one of the educational resources widely imparted to members of The Church of Jesus Christ of Latter-day Saints under the Welfare and Self-Reliance Services Department.
As of 24 August 2020, enrollment of PathwayConnect in the Philippines has increased by 170% compared to last year's. To date, there are 674 students officially enrolled for the Fall Semester, whereas there were only 250 students last year. These students have successfully passed the English Assessment Exam and are just waiting for the classes to start.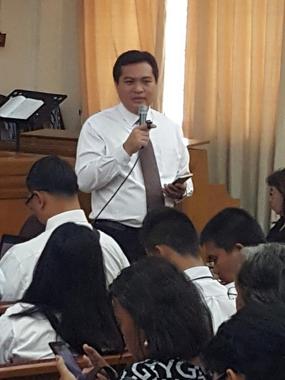 Ronald Aban is one of the ten Welfare and Self-Reliance Services Managers and oversees the Philippine Cagayan de Oro and Butuan Missions. Upon receiving a memo that BYU PathwayConnect is now one of the WSR products, he knew there would be plenty of questions that he was not confident he could answer.
He was also curious how those who participated were so grateful for the program, but he could not relate, either. These led him to enroll in the program and right after his first semester in PathwayConnect, he realized that this is significantly more for his growth than just a requirement for his job.
He also realized that PathwayConnect is not only for earning degrees or certificates but way more than that. He never felt more desirous to be excellent in all aspects of his life than after participating in the program. Suddenly, things accelerated for the better in terms of his finances, work accomplishments, studies, business, and especially in his duty as a husband and father.
He just completed his PathwayConnect study. To this massive enrollment success, he said, "The collective efforts of everyone in the Welfare and Self-Reliance Services—from the webinars and devotionals conducted nationwide, to the calibrated messages, articles published, successful involvement of Senior Service Missionaries in different areas, robust social media drive, and the EnglishConnect roll-out in our respective areas— all magnanimously impacted the enrollment for next semester."
"I love how the program reinforced my beliefs in good habits and healthy thinking patterns necessary for me to succeed in life. It warned me also of the thinking errors and introduced me to a lot of resources that I could use to accelerate learning and growth. The connection between temporal and spiritual was not only significantly clear in the lessons, but they are also deep and meaningful. To this, I strongly recommend the BYU Pathway program to anyone who wishes to succeed in life," he continued.
In a desire to inspire more Latter-day Saints to pursue education, graduates of the BYU PathwayConnect recounted the many wonderful learnings they have gained from the program.
Sister Gloria Fajardo, BYU- PathwayConnect Missionary and student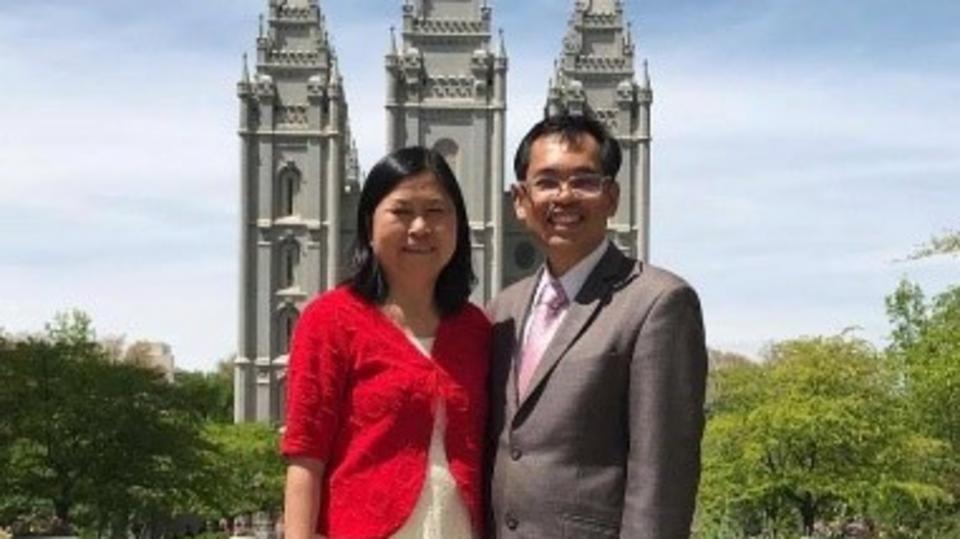 "The best learning comes to us line upon line. This is God's way of instructing us because He is giving us the chance to act on the things we received. This is how wisdom is gained. So, as soon as we have applied the knowledge we have received, God will give us more."

"PathwayConnect has helped me put this into practice. It has helped me understand that my quest for learning should be a lifelong process, not a one-time event. I thought a bachelor's degree was already sufficient for me to be considered learned. PathwayConnect, however, has placed me back into the right track of learning. It made me realize that I should not come to a halt when it comes to gaining knowledge. It has also made me relevant. I am currently pursuing my Associate Degree in Family History Research and hoping to finish the bachelor's degree in the future. Now, I am not looking at my bachelor's degree as the end of my learning pursuit. The BYU Pathway course has better equipped me in my calling as a PathwayConnect Missionary. It made me understand and feel the students' successes and struggles with their education. I know this is indeed a program inspired by God. It is, by far, the excellent pathway to learning the combination of academics, life and professional skills, and the gospel of Jesus Christ."
Elder Rommel Fajardo, BYU-Pathway Missionary and student
"I enjoyed learning as a solo activity. However, I found it a deeper experience to learn with the help of the Holy Ghost. I testify that God intended BYU PathwayConnect program to help pour the influence of the Holy Ghost to the students. I immersed myself in a deep study of discipleship to follow and learn from our Savior. With a burning desire, I found out that nothing is impossible. I realized that with God, all things are doable and possible. The creation process taught that we will learn not all at once but 'line upon line.'"
Ruth Cabaliza-Garcia, Bonifacio 2nd Ward (Congregation), Makati East Philippines Stake (Diocese)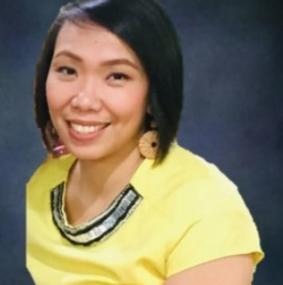 "It had been 13 years since I graduated from my bachelor's degree when I started my program in BYU Pathway. Who would have thought that I would study again, even more as an online student? My math skills were once again challenged. And it was fun! University and pre-employment skills were upgraded. I learned more about fixed and growth mindset, how to identify thinking errors and overcome them.
 

"My ability and relationship to work with a team were enhanced. It was not a smooth road though, as I am a full-time employee, full-time mother and l also hold a calling in the stake. Time was limited and so precious. I am grateful for the support of my family and classmates. As we shared our experiences and good practices during our weekly gatherings, I was lifted and strengthened. It made me move forward with persistence and with an end in mind that I was not alone in this. I believe that education is indeed the key to opportunity. I desire that someday my daughters will value education as I show my example to them."
Ofrecio Corpuz, Bishop of Marikina 4th Ward, Marikina Stake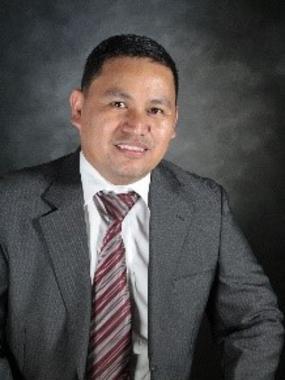 "I started the program when I attended and conducted a Pathway devotional as bishop in our ward. The spirit was so strong, and I was prompted to proceed with the plan. The first day of class brought me back to the feeling of being a student at a university. It was challenging for me because I worked in Makati and the gathering place was in the Area Office, during lunchtime. Sometimes, they would conflict with my schedules due to Church meetings. I did not want to miss classes, so I would attend at the Aurora meetinghouse so I could catch up on the gathering of attendance.

With the support and continuous encouragement of the senior missionaries, Elder and Sister Singleton, I pressed forward with a steadfastness in Christ, having a perfect brightness of hope. The supportive classmates and friends that I met became my treasure. The skills that I gained became my strength. The gospel principles that I learned became my spiritual foundation and spiritual reservoir in life.

I can now use these principles as a disciple and follower of Jesus Christ as I perform my Church calling and employment. The valuable lessons I learned are how to manage time, overcome obstacles, and to have a growth mindset while working with diverse groups. I could not gain those lessons if I didn't make the decision to enroll in this remarkable program."
Elder and Sister Fernandez BYU-Pathway Missionaries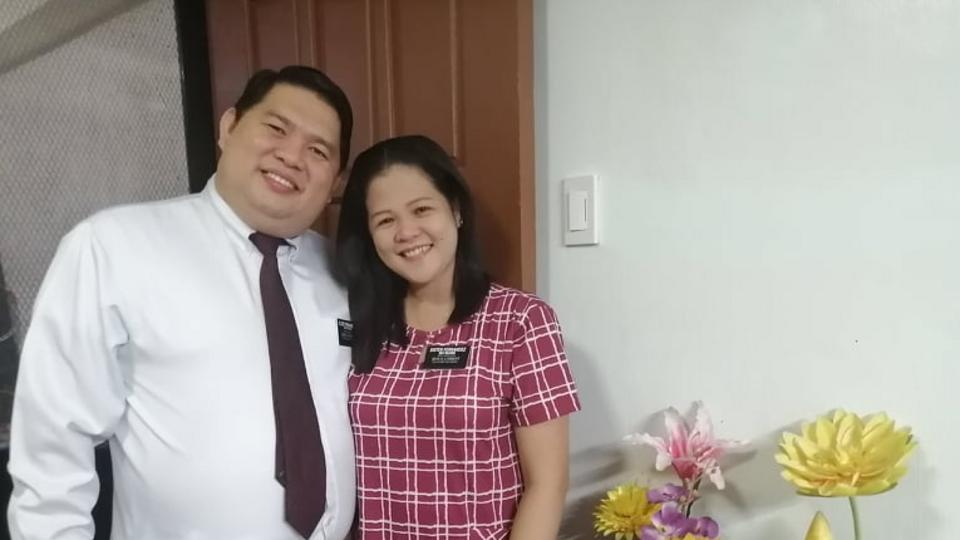 "We have witnessed the perseverance of those who graduated from Pathway Connect especially during the last semester of the pandemic. We have noticed the struggles and challenges of beating deadlines, readings, and examinations. We have observed their fulfillment and happiness as they completed projects and earned excellent grades. We have seen their detailed preparation as Lead Students and the creation of Pathway family within the class. When a Pathway Connect student graduates, we both understood and believed the significance and value of "sharpening the saw" through continuous education. It was indeed a life-long privilege to serve as Church Service Missionaries and be part of our students' journey in completing the program."
Ruth Morales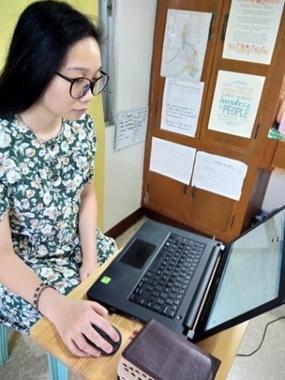 Now that I am a Pathway Connect graduate, I am more motivated to continue and finish my education. I can say that this year-long program has and will always be worth it, worth every study and preparation. As what Elder Dieter F. Uchtdorf said, "For members of the Church, education is not merely a good idea – it is a commandment." (Two Principles for Any Economy, Ensign, Oct. 2009) This is indeed true. Education is an eternal pursuit both for spiritual and temporal progression and growth. I believe that when we put our best effort in every experience and opportunity, the Lord adds up His power to these, for us to make things possible and achievable.