Beehive Clothing Philippines, a non-profit affiliate company of The Church of Jesus Christ of Latter-days, resumed its operations on 27 April 2020 to participate in the global COVID-19 relief efforts.
Its operation focused on the production of face masks using current materials available at the facility. This is a temporary shift from the production of religious clothing to supplement the demand for community masks.
The duration of the humanitarian project is set to end on 30 June with a target production of 400,000 face mask, which will be donated to government agencies and local government units.
Safety of Employees
Before the start of operations, Henry Navarro, Beehive Plant Manager, revealed that he felt apprehensive because of the danger of COVID-19 exposure each time they step out of their homes.
Navarro later shared that despite the unseen threat, he felt fulfilled to take part in such a worthwhile project. "There is an assurance of protection because I feel that it is the Lord's Project," he said.
Navarro assured that the safety and security of the employees remain a top priority. Navarro bared that they made arrangements to remain in compliance with occupational health and safety policies and physical distancing measures.
Navarro explained that one of the biggest challenges they encountered as they prepared for the return of operations was the safety of the employees. Due to the limitations imposed by the enhanced community quarantine (ECQ), the planning stage was difficult.
With careful planning and prayer, Navarro and his team were able to come up with a plan that will ensure they remain compliant with lockdown policies while ensuring the safety of their employees.
With over 90 employees, Beehive operated in two shifts, starting at 6:00 am. About 20 employees report per shift. Vans were also arranged to shuttle employees to and from their homes while still observing limited passenger capacity per vehicle.
To limit outdoor activities of employees during break times, Beehive management arranged for meals to be delivered throughout the week.
According to Navarro, in addition to following safety and social distancing protocols, constant prayers and faith in Jesus Christ have given him the assurance that he and the entire Beehive staff will remain protected from the life-threatening virus.
When Joy L. Benito, a Beehive operator, learned about the news, she was happy and didn't feel worried because she knew that the sacrifice she'll be doing will bless others.
"We feel honored to be part of this project and contribute to the relief efforts in a simple way that benefit others," she said. "It is good to feel that each day we know that we are one of those people who give service for this."
Mark John Rendon, a bundle handler, also felt the same sentiment. "Being part of this project helped me realize how the Lord works. I felt blessed to be one of His instruments to reach His children at this time of the pandemic," he said.
Although he admitted that he was worried at first when he learned that Beehive was resuming its operations, he was appeased after learning that they're resuming its operations to help with the COVID-19 relief efforts of the Church. For him, it wasn't just a project but a calling.
Facemask Production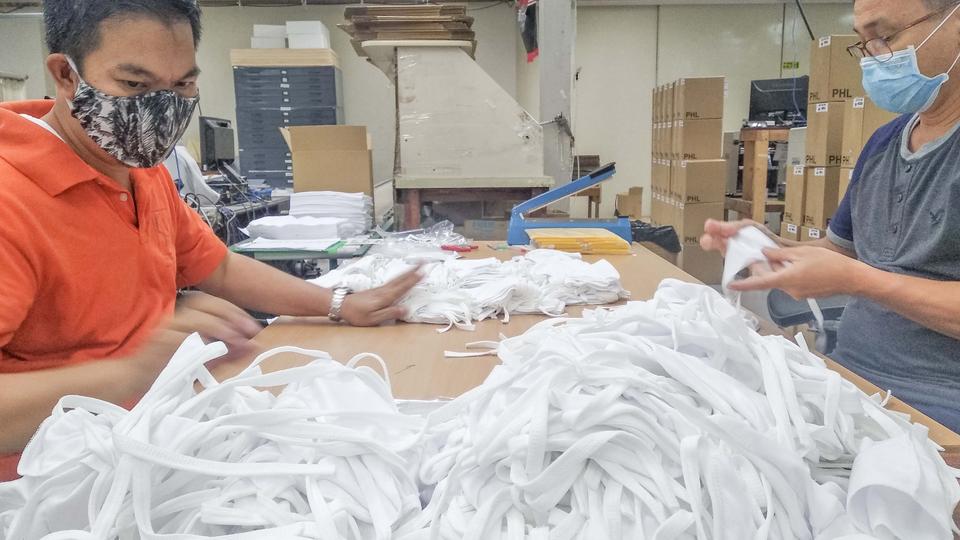 According to Navarro, since operation resumed, the Beehive plant produced an average of 10,000 face masks daily. As of 14 May, they were able to produce 134,600 face masks. 
The Church is in collaboration with the government agencies and local government units to identify areas that will receive the Beehive face masks.
Global Relief Efforts
Since the start of the COVID-19 pandemic, The Church of Jesus Christ of Latter-day Saints, through its humanitarian arm, Latter-day Saint Charities, has contributed to the global relief efforts to help the frontline medical and healthcare workers.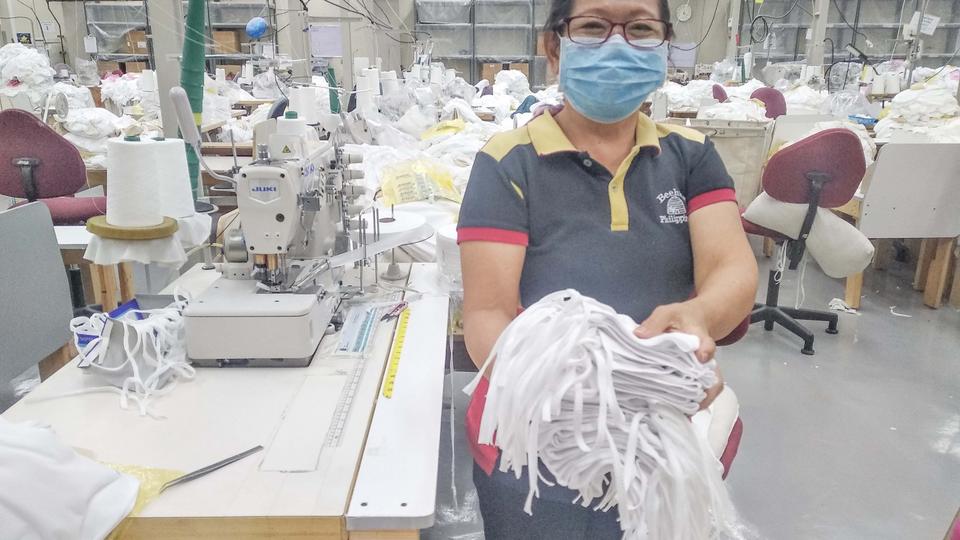 Just recently, the First Presidency announced the ongoing effort to use Church resources and volunteers to produce the much-needed masks and other protective equipment
"To date, we have approved over 110 COVID-19 relief projects in 57 countries. Most of these are done with trusted partners from humanitarian agencies, health ministries and hospitals, which allows us to use our resources—including food, hygiene products, personal protective equipment, medical equipment, cash and other commodities—in places where they can do the most good," they stated.
In the Philippines, Latter-day Saint Charities turned over 5,000 N95 masks and 49,200 2-ply surgical masks to the Department of Health last 8 April 2020. The second set of donations was underway.
Beehive Clothing Philippines has been operating since February 2004 in Pasig City. Its headquarters is in Salt Lake City, Utah. Beehive facilities in Brazil, Mexico, and Utah will also resume operations for this humanitarian project.